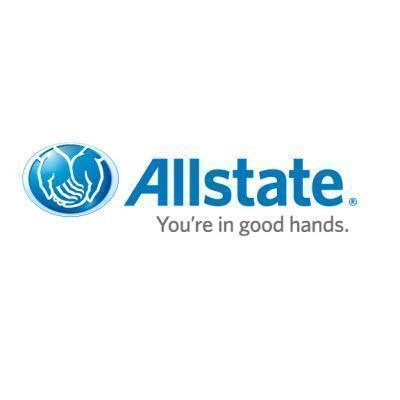 Barcelo & Associates Insurance: Allstate Insurance
Insurance Houston
Auto Insurance Within Your Budget--Free Quote Here
Address

1235 North Loop W

Map

Ste 1010

Place

Route

Houston, TX

77008
Landline

(713) 680-0078

Fax

(713) 680-0086

Mobile

(713) 972-1788

E-Mail

Facebook

Video

Website

Description
Much like the state of Texas, everything in the Houston metro area is big. The city doesn't just have the fourth-largest population of any metro area in the country, it also spreads across a vast region, covering nearly the same square mileage as other entire states. Our agency is located in Greater Heights, specifically inside the well known Telemundo Building in 77008, at the corner of the 610 North Loop and Bevis St. I'm lucky to both, live and work in this historic and unique area. With fantastic shopping on 19th Street at its center in 77008, historic Victorian homes and Craftsman Bungalows mostly in 77007, 77008 and some in 77009, newly built townhomes all around, and thriving arts and cultural communities, Greater Heights has become a mecca for young and old, renters and homeowners alike. In the last few years, when referring to the Greater Heights, we now include a few more subdivisions, such as the beautiful Garden Oaks and Oak Forest, located mainly in 77018, but also touching 77092 to the west and 77022 to the east, with their large luxury homes, and older charming 1960's properties. Also part of this overall sector, are Lazybrook and Timbergrove located at the very edge of 77008. I like being in a community where my personal and professional worlds meet. My family and I shop here and enjoy visiting all the great restaurants and businesses. Helping people and my neighbors have always been something that makes me happy. In addition to being an Allstate agent, I also am actively involved with several charitable and local organizations, such as the Greater Heights Area Chamber of Commerce and the Spring Branch Community Health Center (a federally-funded clinical organization in the Spring Branch and West Houston area servicing underprivileged communities), Sinclair Elementary School and Wharton Dual Language Academy. Our agency doesn't operate like a "1-800" insurance company. Since opening our office in 2010, we've been personally involved in the Houston area—and we serve people all over the state of Texas. Our staff of licensed account associates works closely with a Personal Financial Representative to better help customers with the best auto, home, life, retirement, and financial services. We strive to develop lasting relationships with local customers as well as those living further away. I invite you to visit our office, or call either (713) 680-0078 or (713) 972-1788 and learn more about how we can assist you and your family be adequately protected.
Barcelo & Associates Insurance: Allstate Insurance can be found at 1235 North Loop W . The following is offered: Insurance - In Houston there are 2130 other Insurance. An overview can be found here.
Keywords Allstate, Allstate Insurance, Insurance, Insurance Agent, Car Insurance, Auto Insurance, Homeowners Insurance, Home Insurance, Life Insurance, Car Insurance Quotes, Auto Insurance Quotes, Home Insurance Quotes, Life Insurance Quotes.
Bios
Ianussy Badgley

Account Associate, Houston, TX -P&c and L&H Licensed-

Ianussy L. P. Badgley, Account Associate, Houston, TX -P&c and L&H Licensed-. Ianussy -pronounced ian-ussy-, is our Insurance Reviewer. You can count on her to look into the details of your policies such as auto insurance, homeowners insurance, personal umbrella policy (PUP), and more. She ensures they are keeping up with your life needs. When not reviewing policies or assisting customers, she is taking care of her two beautiful children, a girl, and a boy! She is bilingual (English and Español) and loves learning about different cultures; she can even sing Happy Birthday in several languages!

Jose G. Martinez Jr.

Personal Financial Representative

Services:

David D. Vera

Account Associate, Houston, TX -P&c and L&H Licensed-

David Vera is a veteran in our industry and loves helping new customers obtain the best coverage available. He makes personalized recommendations based on your needs, providing that you share the appropriate info with him! He holds a Master's Degree and a Ph.D., making him a delightful person to chat about anything. Don't hesitate, call and ask to speak to him! When not working, he likes spending time with his family, including his pre-teen and teenager.

Education:

Services:

Jenifer M. Castro

Account Associate, Houston, TX
Products And Services
Allstate Home Insurance

Helps provide protection for your house (dwelling) and your family's liability as well as the things you own in and around your home such as "other structures" (detached garage, fence, etc.), your personal property (furniture, clothing, etc.) against covered perils such as fire, theft, wind/hail and more. Call me today for a homeowners insurance quote and I'll help you get the protection your home needs and the savings you deserve with our unique money-saving discounts.

Allstate Condo Insurance

Helps protect the portion of your condo, co-op or townhome in which you are responsible for (inside structure, permanent fixtures, cabinets, etc.) with dependable coverage. Condo policies are "walls-in" and HO-6 compliant, and cover family liability and personal belongings against covered perils such as fire, theft, vandalism and more. Contact me today for a quote!

Allstate Renters Insurance

Helps protect your personal belongings inside or outside your apartment from accidents such as, fire, theft, vandalism and more. Give me call today to review what type of coverage makes sense for where you live and what you own.

Allstate Landlords Insurance

Helps protect the structure of the home, with current tenants, from covered accidents such as fire, wind/hail, vandalism and more. It also offers protection for the liability you might face as an owner. Let's chat about the right coverage for your additional property!

Allstate Manufactured Home Insurance

Helps protect permanently installed manufactured homes, personal belongings, and liability.

Allstate Personal Umbrella Policy

Provides liability coverage above and beyond what your Auto/Home policy cover for additional protection from large scale accidents. You've worked hard to get where you're at today, let's talk through your risks today and see if additional coverage is right for you.

Allstate Scheduled Personal Property (SPP)

Additional protection as an add-on to an Allstate property insurance policy (home, condo, renters) for a specific, valuable item such as an engagement ring, watch, fine antiques and more.

Allstate Motorcycle Insurance

Help protect your bike year-round, whether you're driving it on the open road or preparing it for winter storage. Just like drivers of regular vehicles, motorcyclists are required by state law in most states to carry certain insurance coverages. Our motorcycle policies include the basic coverage you may need, like liability coverage, guest passenger liability and uninsured motorist coverage. You can further customize your motorcycle policy with collision coverage and comprehensive coverage to help protect your bike. And, if you have a customized ride, you can help protect your aftermarket gear with optional equipment coverage. Contact me to learn about motorcycle insurance discounts and to get started with a quote for a policy that fits your needs.

Allstate Auto Insurance

Helps protect you and your vehicle if you're involved in a car accident. At a minimum, you'll likely need bodily injury liability and property damage liability to meet state auto insurance coverage requirements and help protect your finances if you cause an accident that injures another driver or damages their property. We also offer uninsured motorist coverage to help with your expenses if you're hit by a driver without insurance. If you're looking for coverage to help protect your vehicle, you might want to consider collision coverage and comprehensive coverage, which help pay repair costs if your car is damaged in a covered loss. And, optional coverages, like new car replacement coverage or loan/lease gap coverage help protect your investment in a brand-new car. I can help you choose a combination of coverages that fulfill state requirements and meet your needs. Give me a call to get a car insurance quote today!
Images


















































Categories
Insurance
(713)680-0078 (713)-680-0078 +17136800078