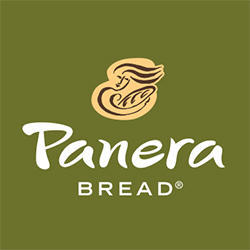 Panera Bread
Restaurants Houston
Order Online for Delivery or Rapid Pick-Up!
Addresss

22521 Tomball Parkway

Map

Place

Route

Houston, TX

77070
Addresss

22521 Tomball Parkway,

Houston, TX

77070
Landline

(281) 257-6300

Open today

E-Mail

Twitter

Facebook

Video

Website

Order
Description
From focusing on quality, clean ingredients to serving our food to you in a warm and welcoming environment, Panera Bread is committed to being an ally to our guests. That means crafting a menu of soups, salads and sandwiches that we are proud to feed our families. You don't have to compromise to eat well. Whether you want to come in and enjoy a coffee and our complimentary Wi-Fi , or order online using Rapid Pick-Up so you can grab something quickly, Panera Bread Houston is here with warmth and welcome. Panera Bread. Food as it should be.
Panera Bread can be found at 22521 Tomball Parkway . The following is offered: Restaurants, Fast Food, Restaurants: American, Catering Services, Carry Out & Take Out, Coffee Houses, Bakeries, Restaurants: Breakfast , Food Delivery Services, Sandwiches . In Houston there are 2120 other Restaurants. An overview can be found here.
Reviews
This listing was not reviewed yet:
Your review for Panera Bread
Payment Options
American Express , Visa , Cash , Discover , MasterCard
Menu
Steak & Egg on Everything Bagel

Egg, a thick slice of Vermont white cheddar and seared steak on an Everything Bagel.

Categories: 540

Steel Cut Oatmeal with Almonds, Quinoa & Honey

Steel cut oats topped with quinoa, sliced toasted almonds, ground cinnamon and honey.

Categories: 300

Four Cheese

Freshly baked soufflé; made with our savory egg mixture, white cheddar, romano, parmesan and Neufchâtel cheeses.

Categories: 410

Mediterranean Egg White on Ciabatta

Egg whites, a thick slice of Vermont white cheddar, tomato sofrito, fresh spinach and nut-free basil pesto on our freshly baked Ciabatta.

Categories: 420

Steel Cut Oatmeal with Strawberries & Pecans

Steel cut oats, cooked to perfection and topped with strawberries, pecans and cinnamon crunch topping.

Categories: 340

Spinach & Artichoke

Freshly baked soufflé; made with our savory egg mixture, spinach, romano cheese, red peppers and artichoke hearts, and lightly flavored with a hint of garlic and a dash of Tabasco®.

Categories: 520

Bacon, Egg & Cheese on Asiago Cheese Bagel

Egg, a thick slice of Vermont white cheddar and applewood-smoked bacon on an Asiago Cheese Bagel.

Categories: 580

Greek Yogurt with Mixed Berries

Greek yogurt with honey, maple butter pecan granola with whole grain oats, and fresh strawberries and blueberries. Available all day, while they last.

Categories: 300

Spinach & Bacon

Freshly baked soufflé made with our savory egg mixture, spinach, cheddar cheese and bacon, and flavored with a dash of Tabasco®, a hint of garlic and a squeeze of lemon juice.

Categories: 540

Sausage, Egg & Cheese on Ciabatta

Egg, a thick slice of Vermont white cheddar and sausage on Ciabatta.

Categories: 560

Ham, Egg & Cheese Breakfast Sandwich

Egg, a thick slice of Vermont white cheddar and smoked, lean ham all grilled on Whole Grain Bread.

Categories: 340

Avocado, Egg White & Spinach Breakfast Sandwich

Egg whites, a thick slice of Vermont white cheddar, fresh avocado, fresh baby spinach and tomato with salt and pepper on a freshly baked Sprouted Grain Bagel Flat.

Categories: 410

Turkey Sausage, Egg White & Spinach Breakfast Sandwich

Turkey sausage cooked into egg whites, a thick slice of Vermont white cheddar, fresh spinach and tomato all grilled on a freshly baked Sprouted Grain Bagel Flat.

Categories: 380

Bacon, Egg & Cheese on Grilled Ciabatta

Egg, a thick slice of Vermont white cheddar and applewood-smoked bacon all grilled on Ciabatta.

Categories: 490

Egg & Cheese on Grilled Ciabatta

Egg, and a thick slice of Vermont white cheddar on Ciabatta.

Categories: 400

Steel Cut Oatmeal with Blueberries and Granola

Steel cut oats, cooked to perfection and topped fresh blueberries, maple butter pecan granola and cinnamon crunch topping.

Categories: 340

Ham & Swiss

Freshly baked soufflé made with our savory egg mixture, ham and Swiss cheese.

Categories: 440

Summer Fruit Cup

Fresh strawberries, pineapple, cantaloupe, and blueberries.

Categories: 60
Chocolate Chip Bagel

Freshly baked bagel made with milk chocolate flavored chips.

Categories: 380

Plain Cream Cheese

Plain cream cheese spread. Available in 2 oz. cups and 8 oz. tubs. (Nutritional values below are based on a 2 oz. cup.)

Categories: 190

French Toast Bagel

Freshly baked bagel made with sweet maple flavored and cinnamon chips.

Categories: 350

Reduced-Fat Plain Cream Cheese

Plain reduced-fat cream cheese spread. Available in 2 oz. cups and 8 oz. tubs. (Nutritional values below are based on a 2 oz. cup.)

Categories: 130

Blueberry Bagel

Freshly baked bagel made with a mix of wild and cultured blueberries baked inside.

Categories: 340

Cinnamon Swirl & Raisin Bagel

Freshly baked sourdough bagel swirled with cinnamon chips, brown sugar and raisins.

Categories: 320

Reduced-Fat Hazelnut Cream Cheese

Hazelnut artificially flavored reduced-fat cream cheese spread. Available in 2 oz. cups and 8 oz. tubs. (Nutritional values below are based on a 2 oz. cup.)

Categories: 150

Cinnamon Crunch Bagel

Freshly baked bagel made with cinnamon and vanilla flavored chips to flavor the dough and topped with a sweet, crunchy shell of cinnamon and sugar.

Categories: 430

Reduced-Fat Chive & Onion Cream Cheese

Chive and onion flavored reduced-fat cream cheese spread. Available in 2 oz. cups and 8 oz. tubs. (Nutritional values below are based on a 2 oz. cup.)

Categories: 130

Asiago Cheese Bagel

Freshly baked bagel made with chunks of asiago cheese baked inside and topped with more asiago.

Categories: 330

Reduced-Fat Roasted Vegetable Medley Cream Cheese

Roasted vegetable flavored reduced-fat cream cheese spread. Available in 2 oz. cups and 8 oz. tubs. (Nutritional values below are based on a 2 oz. cup.)

Categories: 110

Plain Bagel

Freshly baked bagel lightly flavored with brown sugar and molasses.

Categories: 290

Reduced-Fat Wild Blueberry Cream Cheese

Wild blueberry flavored reduced-fat cream cheese spread. Available in 2 oz. cups and 8 oz. tubs. (Nutritional values below are based on a 2 oz. cup.)

Categories: 150

Sprouted Grain Bagel Flat

Freshly baked bagel, pinched and slightly flattened, made with select ingredients, including sprouted wheat, rye, spelt and oats mixed with whole wheat flour and a touch of honey, then topped with oats.

Categories: 240

Reduced-Fat Honey Walnut Cream Cheese

Honey walnut flavored reduced-fat cream cheese spread. Available in 2 oz. cups and 8 oz. tubs. (Nutritional values below are based on a 2 oz. cup.)

Categories: 150

Whole Grain Bagel

Freshly baked bagel made from whole spelt flour, millet, flaxseed and other wheat flours, sweetened with honey and topped with rolled oats.

Categories: 330

Everything Bagel

Freshly baked bagel topped with sesame seeds, poppyseeds, garlic, toasted onion and kosher salt.

Categories: 300

Sesame Bagel

Freshly baked bagel topped with nutty sesame seeds.

Categories: 300
Pecan Braid

Our pastry dough, twisted and braided with butter and freshly ground pecans coated with white icing for sweetness.

Categories: 470

Cinnamon Roll

Freshly baked sweet dough with cinnamon-sugar filling and topped with white icing.

Categories: 670

Wild Blueberry Scone

Freshly baked, cream-based scone overfilled with plump, wild blueberries.

Categories: 470

Blueberry Muffin with Fresh Blueberries

Freshly baked muffin with fresh blueberries, topped with turbinado sugar.

Categories: 460

Double Fudge Brownie

A rich, fudge-like brownie with chocolate chunks topped with chocolate flavored icing.

Categories: 520

French Croissant

Our special croissant dough, freshly baked in the traditional crescent shape.

Categories: 310

Cheese Pastry

Freshly baked pastry made with our cream cheese filling and cinnamon crunch topping.

Categories: 400

Pecan Roll

Freshly baked sweet dough with cinnamon-sugar filling and topped with caramel and pecans.

Categories: 720

Caramel Apple Thumbprint Scone

Freshly baked, cream-based scone with dried cinnamon apples and caramel chips, topped with a thumbprint of apple filling and caramel icing.

Categories: 490

Pastry Ring

Freshly baked, fluted ring with cherry and apple fruit fillings and our special recipe cheese filling. Nutrition information based off serving size of 2.5 oz. portion.

Categories: 260

Chocolate Pastry

Freshly baked pastry filled with semisweet chocolate bars and topped with a honey glaze.

Categories: 410

Cobblestone

Cinnamon Raisin Swirl bread dough mixed with chunky apple spice filling and topped with streusel and white icing.

Categories: 560

Orange Scone

Freshly baked scone made with flour, butter, brown sugar and orange peel and topped with orange icing.

Categories: 540

Pumpkin Muffin

Freshly baked muffin made with real pumpkin and honey and topped with powdered sugar.

Categories: 580

Strawberry Rhubarb Mini Cake

Freshly baked mini cake made with chunks of fresh strawberries, fresh rhubarb and cinnamon flavored bits topped with a mixture of our cinnamon crunch and crumb toppings.

Categories: 250

Cherry Pastry

Freshly baked pastry made with our special recipe pastry cream topped with whole cherry filling and white icing.

Categories: 450

Cinnamon Crunch Scone

Freshly baked, soft and tender cream-based scone flavored with cinnamon chips and finished with a cinnamon crunch and white icing glaze.

Categories: 550

Apple Crunch Muffin

Freshly baked, sweet muffin filled with chunks of apple and cinnamon and finished with our cinnamon and sugar topping.

Categories: 450

Cinnamon Crumb Coffee Cake - 1 slice

An old-fashioned butter coffee cake, swirled with cinnamon and finished with a butter crumb topping. Available whole or by the slice.

Categories: 470

Chocolate Chipper Cookie

A traditional favorite, freshly baked and made with semisweet chocolate chips.

Categories: 380

Bear Claw

Freshly baked pastry made with an almond filling and drizzled with icing and sliced almonds.

Categories: 540

Chocolate Chip Muffie

Freshly baked muffie flavored with semisweet chocolate chips.

Categories: 320

Cinnamon Crumb Coffee Cake - 2 oz

An old-fashioned butter coffee cake, swirled with cinnamon and finished with a butter crumb topping. Available whole or by the slice. Nutrition information based off serving size of 2oz slice.

Categories: 470

Oatmeal Raisin with Berries Cookie

A chewy oatmeal raisin cookie with sweetened, dried cranberries and infused, dried strawberries and blueberries.

Categories: 340

Pumpkin Muffie

Freshly baked muffie made with real pumpkin and honey and topped with powdered sugar.

Categories: 290

Candy Cookie

Freshly baked sugar cookie topped with colorful milk chocolate candies.

Categories: 420

Petite Chocolate Chipper

A traditional favorite, freshly baked and made with semisweet chocolate chips. Nutrition information based of serving size of 1 cookie.

Categories: 100

Mini Scones Variety Pack

Nine freshly baked mini scones, made with 3 Triple Berry, 3 Wild Blueberry, and 3 Orange.

Categories: 1490

Triple Chocolate Cookie with Walnuts

A freshly baked flourless chocolate cookie with a soft, brownie-like texture, made with chocolate chunks, white chocolate chunks and walnuts.

Categories: 320

Strawberry Rhubarb Mini Cake

Freshly baked mini cake made with chunks of fresh strawberries, fresh rhubarb and cinnamon flavored bits topped with a mixture of our cinnamon crunch and crumb toppings.

Categories: 250

Tulip Cookie

Freshly baked all-butter shortbread cookie shaped like a tulip and decorated for Spring.

Categories: 430

Kitchen Sink Cookie

A salty, chocolatey, caramel confection big enough to share. A large cookie with semi-sweet chocolate, milk chocolate, caramel pieces, pretzels & finished with flake salt.

Categories: 800

Raspberry Almond Thumbprint Cookie

Almonds and a fruity hint of raspberry jam and powdered sugar. A perfect little treat. An almond butter cookie with a thumbprint of raspberry jam and dusted with powdered sugar.

Categories: 230

Coconut Macaroon

A coconut, chocolatey craving satisfied in two bites. A traditional small coconut macaroon with the bottom dipped in chocolate. Nutrition information based of serving size of 1 cookie.

Categories: 140

Lemon Drop Cookie

Freshly baked lemon sugar cookie topped with lemon flavored powdered sugar.

Categories: 440
Country - Miche

Freshly baked bread with a crisp crust and nutty flavor. Available in miche and loaf.

Categories: 130

Country - Loaf

Freshly baked bread with a crisp crust and nutty flavor. Available in miche and loaf.

Categories: 130

Sourdough

Freshly baked from our original sourdough starter with no fat, oil, sugar or cholesterol. Available in XL loaf, loaf, bread bowl and roll.

Categories: 140

French Baguette

Freshly baked bread with a slightly blistered crust and a wine-like aroma.

Categories: 150

Asiago Cheese

Freshly baked bread made with our original sourdough starter and plenty of zesty asiago cheese.

Categories: 150

Rye - Loaf

Freshly baked bread with chopped rye kernels and caraway seeds.

Categories: 130

Cinnamon Raisin Swirl

Freshly baked bread with Vietnamese and Indonesian cinnamons swirled through our fresh dough made with flour, whole butter and eggs, then finished with our signature cinnamon crunch topping.

Categories: 190

Classic White

Soft and tender white sandwich bread. Available in miche and loaf.

Categories: 150

Tomato Basil

Freshly baked bread made from our original sourdough starter with tomatoes, basil and sweet crumb topping.

Categories: 150

Honey Wheat

Freshly baked bread that's sweet and hearty with honey and molasses.

Categories: 140

Asiago Cheese Focaccia

Freshly baked Italian flatbread baked with olive oil and topped with asiago cheese.

Categories: 150

Sea Salt Focaccia

Freshly baked Italian flatbread baked with olive oil and topped with sea salt.

Categories: 160

Whole Grain

Freshly baked bread that's moist and hearty and sweetened with honey. Available in miche, loaf and baguette.

Categories: 150

Ciabatta

Freshly baked bread with a moist, chewy crumb, a thin crust and a light, olive oil flavor.

Categories: 150

Soft Dinner Roll

Freshly baked soft dinner roll. Available as individual roll and seasonally in a half dozen package.

Categories: 190

Sprouted Grain Roll

Freshly baked roll made with sprouted whole grain. Available as individual roll and seasonally in a half dozen package.

Categories: 170

French Baguette side

Freshly baked bread with a slightly blistered crust and a wine-like aroma.

Categories: 180

Sesame Semolina

Freshly baked bread that's delicate and moist and topped with sesame seeds.

Categories: 140

Hoagie Roll

Freshly baked bread with a moist, chewy crumb, a thin crust and a light, olive oil flavor.

Categories: 380
Caramel Latte

Freshly brewed espresso, foamed milk and caramel topped with whipped cream and a drizzle of caramel sauce.

Categories: 400

Chai Tea Latte

Freshly brewed black tea with honey, vanilla, cardamom, cinnamon, ginger and foamed milk.

Categories: 240

Caffe Mocha

Freshly brewed espresso, foamed milk and chocolate topped with whipped cream and a drizzle of chocolate sauce.

Categories: 380

Cappuccino

Freshly brewed espresso with foamed milk and a cap of foam.

Categories: 130

Caffe Latte

Freshly brewed espresso with foamed milk.

Categories: 130

Hot Teas

A variety of "The Republic of Tea" offerings.

Categories: 0

Espresso

Freshly brewed espresso.

Categories: 5

Signature Hot Chocolate

Our bittersweet chocolate flavored syrup mixed with foamed milk and topped with whipped cream, chocolate chip marshmallows and drizzled with salted caramel sauce.

Categories: 510

Skinny Caffe Mocha

Freshly brewed espresso, foamed milk and chocolate.

Categories: 250

Freshly Brewed Coffee

Blends include: Light Roast, Dark Roast, Columbian Decaffeinated and Hazelnut. (Nutritional values below are based on 16 oz. Light Roast blend.)

Categories: 20
Green Passion Smoothie

Peach and mango purees and white grape and passionfruit juice concentrates blended with fresh spinach and ice.

Categories: 200

Mango Smoothie

Mango fruit base mixed with orange juice and banana puree blended with low-fat vanilla yogurt and ice.

Categories: 290

Frozen Caramel

Caramel and an icy coffee blend topped with whipped cream and caramel sauce.

Categories: 560

Iced Chai Tea Latte

Freshly brewed black tea with honey, vanilla, cardamom, cinnamon, ginger and steamed milk served over ice. Available in 20 and 32 fl. oz. sizes. (Nutritional values below are based on 20 fl. oz serving.)

Categories: 190

San Pellegrino; Orange

Sparkling orange beverage with 16% orange juice from concentrate with other natural flavors.

Categories: 140

Pepsi

Pepsi fountain soda. Available in 20 and 32 fl. oz. sizes. (Nutritional values below are based on 20 fl. oz serving.)

Categories: 250

Premium Orange Juice

100% pure and natural orange juice.

Categories: 160

Superfruit Smoothie

A mixture of fruit and berry purees and juice concentrates blended with plain Greek, non-fat yogurt and ice.

Categories: 230

Peach & Blueberry Smoothie with almond milk

Peach and mango purees and white grape and passionfruit juice concentrates blended with fresh blueberries and almond milk.

Categories: 180

Frozen Mocha

Chocolate and an icy coffee blend topped with whipped cream and chocolate sauce.

Categories: 530

Passion Papaya Green Tea

Naturally caffeine-free green iced tea with flavors of passionfruit and ripe papaya. Available in 20 and 32 fl. oz. sizes. (Nutritional values below are based on 20 fl. oz serving.)

Categories: 130

Diet Pepsi

Diet Pepsi fountain soda. Available in 20 and 32 fl. oz. sizes. (Nutritional values below are based on 20 fl. oz serving.)

Categories: 0

Purity Organic Strawberry Paradise Juice

Strawberry flavored juice drink in a blend with organic lemon juice and lemon concentrate.

Categories: 260

Agave Lemonade

Crisp lemonade made with cold-pressed lemon juice, dried cane syrup, agave nectar and water. Available in 20 and 32 fl. oz. sizes. (Nutritional values below are based on 20 fl. oz serving.)

Categories: 140

Caffeine Free Diet Pepsi

Diet Pepsi fountain soda, caffeine free. Available in 20 and 32 fl. oz. sizes. (Nutritional values below are based on 20 fl. oz serving.)

Categories: 0

Organic White Milk

Organic white milk.

Categories: 110

Bottled Water

Bottled water.

Categories: 0

Mist Twist

Mist Twist fountain soda. Available in 20 and 32 fl. oz. sizes. (Nutritional values below are based on 20 fl. oz serving.)

Categories: 260

Organic Chocolate Milk

Organic chocolate milk.

Categories: 150

Blood Orange Lemonade

Tart blend of cold-pressed lemon-juice, blood orange juice, dried cane syrup, water, carrot puree and juice concentrate, turmeric, natural flavor and citric acid. Available in 20 and 32 fl. oz. sizes. (Nutritional values below are based on 20 fl. oz serving.)

Categories: 160

Dr. Pepper

Dr. Pepper fountain soda. Available in 20 and 32 fl. oz. sizes. (Nutritional values below are based on 20 fl. oz serving.)

Categories: 240

Organic Apple Juice

Organic apple juice.

Categories: 120

Brewed Iced Tea

Freshly brewed black iced tea. Available in 20 and 32 fl. oz. sizes. (Nutritional values below are based on 20 fl. oz serving.)

Categories: 0

Mountain Dew

Mountain Dew fountain soda. Available in 20 and 32 fl. oz. sizes. (Nutritional values below are based on 20 fl. oz serving.)

Categories: 270

Iced Coffee

Freshly brewed coffee served over ice. Available in 20 and 32 fl. oz. sizes. (Nutritional values below are based on 20 fl. oz serving.)

Categories: 10

Lipton Brisk Raspberry Tea

Lipton Brisk raspberry iced tea. Available in 20 and 32 fl. oz. sizes. (Nutritional values below are based on 20 fl. oz serving.)

Categories: 130

Tropical Fruit Punch

Tropical fruit punch fountain drink. Available in 20 and 32 fl. oz. sizes. (Nutritional values below are based on 20 fl. oz serving.)

Categories: 280

Strawberry Banana Smoothie

Strawberry and apple puree, grape juice concentrate and one whole banana blended with low-fat vanilla yogurt and ice.

Categories: 250

Iced Caffe Latte

Freshly brewed espresso with foamed milk served over ice. Available in 20 and 32 fl. oz. sizes. (Nutritional values below are based on 20 fl. oz serving.)

Categories: 170

Iced Caffe Mocha

Freshly brewed espresso, foamed milk and chocolate served over ice. Available in 20 and 32 fl. oz. sizes. (Nutritional values below are based on 20 fl. oz serving.)

Categories: 410

Iced Caramel Latte

Freshly brewed espresso, foamed milk and caramel served over ice. Available in 20 and 32 fl. oz. sizes. (Nutritional values below are based on 20 fl. oz serving.)

Categories: 430

Joia; Grapefruit Soda

Soda with the flavors of grapefruit, chamomile and cardamom.

Categories: 110

San Pellegrino; Sparkling Water

Sparkling water beverage.

Categories: 0

Prickly Pear Hibiscus Fresca

Blend of water, prickly pear puree, dried cane syrup, cold-pressed lime juice, hibiscus concentrated extract and natural flavor. Available in 20 and 32 fl. oz. sizes. Nutritional values below are based on 20 fl. oz serving.

Categories: 100

Plum Ginger Hibiscus Tea

A refreshing iced tea made with Nigerian hibiscus, apple pieces, sweet blackberry leaves, rosehips, natural plum flavor, carob and ginger. Available in 20 and 32 fl. oz. sizes. Nutritional values below are based on 20 fl. oz serving.

Categories: 0
Frontega Chicken Panini - half panini

Smoked, pulled chicken raised without antibiotics, mozzarella, vine-ripened tomatoes, red onions, chopped basil and chipotle mayo all grilled on Focaccia. Available in whole and half. (Nutritional values below are based on half serving.)

Categories: 380

Frontega Chicken Panini - whole panini

Smoked, pulled chicken raised without antibiotics, mozzarella, vine-ripened tomatoes, red onions, chopped basil and chipotle mayo all grilled on Focaccia. Available in whole and half. (Nutritional values below are based on whole serving.)

Categories: 750

Steak & White Cheddar Panini - half panini

Seared steak, caramelized onions, Vermont white cheddar and horseradish sauce all grilled on French baguette. Available in whole and half. (Nutritional values below are based on half serving.)

Categories: 520

Steak & White Cheddar Panini - whole panini

Seared steak, caramelized onions, Vermont white cheddar and horseradish sauce all grilled on French baguette. Available in whole and half. (Nutritional values below are based on whole serving.)

Categories: 1040

Roasted Turkey & Caramelized Kale Panini - half panini

Roasted turkey raised without antibiotics, caramelized kale blend and fresh mozzarella, all grilled on Black Pepper Focaccia. Available in whole and half. (Nutritional values below are based on half serving.)

Categories: 290

Roasted Turkey & Caramelized Kale Panini - whole panini

Roasted turkey raised without antibiotics, caramelized kale blend and fresh mozzarella, all grilled on Black Pepper Focaccia. Available in whole and half. (Nutritional values below are based on whole serving.)

Categories: 590
Roasted Turkey & Avocado BLT - half sandwich

Roasted turkey raised without antibiotics, applewood-smoked bacon, lettuce, vine-ripened tomatoes and fresh avocado with pure mayo on Sourdough Bread. Available in whole and half. (Nutritional values below are based on half serving.)

Categories: 270

Roasted Turkey & Avocado BLT - whole sandwich

Roasted turkey raised without antibiotics, applewood-smoked bacon, lettuce, vine-ripened tomatoes and avocado with pure mayo on Sourdough. Available in whole and half. (Nutritional values below are based on whole serving.)

Categories: 540

Steak & Arugula Sandwich - half sandwich

Seared steak, arugula, vine-ripened tomatoes, pickled onions, garlic and herb cream cheese spread and mustard horseradish sauce on Sourdough. Available in whole and half. (Nutritional values below are based on half serving.)

Categories: 250

Steak & Arugula Sandwich - whole sandwich

Seared steak, arugula, vine-ripened tomatoes, pickled onions, garlic and herb cream cheese spread and mustard horseradish sauce on Sourdough. Available in whole and half. (Nutritional values below are based on whole serving.)

Categories: 500

Bacon Turkey Bravo; Sandwich - half sandwich

Smoked turkey breast, applewood-smoked bacon, smoked Gouda cheese, lettuce, vine-ripened tomatoes and our signature sauce on Tomato Basil Bread. Available in whole and half. (Nutritional values below are based on half serving.)

Categories: 390

Bacon Turkey Bravo; Sandwich - whole sandwich

Smoked turkey breast, applewood-smoked bacon, smoked Gouda cheese, lettuce, vine-ripened tomatoes and our signature sauce on Tomato Basil Bread. Available in whole and half. (Nutritional values below are based on whole serving.)

Categories: 780

Napa Almond Chicken Salad Sandwich - half sandwich

Chicken raised without antibiotics, diced celery, seedless grapes, almonds and our special dressing served with lettuce and vine-ripened tomatoes on Sesame Semolina Bread. Available in whole and half. (Nutritional values below are based on half serving.)

Categories: 350

Napa Almond Chicken Salad Sandwich - whole sandwich

Chicken raised without antibiotics, diced celery, seedless grapes, almonds and our special dressing served with lettuce and vine-ripened tomatoes on Sesame Semolina Bread. Available in whole and half. (Nutritional values below are based on whole serving.)

Categories: 700

Mediterranean Veggie Sandwich - half sandwich

Zesty sweet Peppadew™ piquant peppers, feta cheese, cucumbers, lettuce, vine-ripened tomatoes, red onions and cilantro jalapeño hummus on Tomato Basil Bread. Available in whole and half. (Nutritional values below are based on half serving.)

Categories: 280

Mediterranean Veggie Sandwich - whole sandwich

Zesty sweet Peppadew™ piquant peppers, feta cheese, cucumbers, lettuce, vine-ripened tomatoes, red onions and cilantro jalapeño hummus on Tomato Basil Bread. Available in whole and half. (Nutritional values below are based on whole serving.)

Categories: 560

Classic Grilled Cheese - half sandwich

Sliced American cheese grilled on our Classic White Bread. Available in whole and half. (Nutritional values below are based on half serving.)

Categories: 320

Classic Grilled Cheese - whole sandwich

Sliced American cheese grilled on our Classic White Bread. Available in whole and half. (Nutritional values below are based on whole serving.)

Categories: 640

Turkey Sandwich - half sandwich

Smoked turkey breast, lettuce, vine-ripened tomatoes, red onions, salt and pepper on Country Bread. Available in whole and half. (Nutritional values below are based on half serving.)

Categories: 220

Turkey Sandwich - whole sandwich

Smoked turkey breast, lettuce, vine-ripened tomatoes, red onions, salt and pepper on Country Bread. Available in whole and half. (Nutritional values below are based on whole serving.)

Categories: 440

Tuna Salad Sandwich - half sandwich

Our special recipe tuna salad, lettuce, vine-ripened tomatoes and red onions with salt and pepper on Honey Wheat Bread. Available in whole and half. (Nutritional values below are based on half serving.)

Categories: 260

Tuna Salad Sandwich - whole sandwich

Our special recipe tuna salad, lettuce, vine-ripened tomatoes and red onions with salt and pepper on Honey Wheat Bread. Available in whole and half. (Nutritional values below are based on whole serving.)

Categories: 520

Ham & Swiss Sandwich - half sandwich

Smoked, lean ham, Swiss cheese, lettuce, vine-ripened tomatoes, red onions, salt and pepper on Rye Bread. Available in whole and half. (Nutritional values below are based on half serving.)

Categories: 310

Ham & Swiss Sandwich - whole sandwich

Smoked, lean ham, Swiss cheese, lettuce, vine-ripened tomatoes, red onions, salt and pepper on Rye Bread. Available in whole and half. (Nutritional values below are based on whole serving.)

Categories: 610
Tomato Mozzarella Flatbread

Fresh mozzarella, fresh tomatoes and tomato sofrito, baby arugula and nut-free basil pesto sauce with freshly squeezed lemon on whole grain flatbread. (Nutritional values below are based on 1 flatbread.)

Categories: 340

BBQ Chicken Flatbread

Smoked, pulled chicken raised without antibiotics, frizzled onions, mozzarella, smoked Gouda, fresh spinach and cilantro with BBQ sauce on whole grain flatbread. (Nutritional values below are based on 1 flatbread.)

Categories: 370
Green Goddess Cobb Salad with Chicken - half salad

Chicken raised without antibiotics, arugula, romaine, kale and radicchio blend, vine-ripened tomatoes and pickled red onions tossed with freshly made Green Goddess dressing and topped with avocado, bacon, and cage-free hard-boiled egg. Available in whole and half. (Nutritional values below are based on half serving.)

Categories: 260

Green Goddess Cobb Salad with Chicken - whole salad

Chicken raised without antibiotics, arugula, romaine, kale and radicchio blend, vine-ripened tomatoes and pickled red onions tossed with freshly made Green Goddess dressing and topped with avocado, bacon, and cage-free hard-boiled egg. Available in whole and half. (Nutritional values below are based on whole serving.)

Categories: 530

Spicy Thai Salad with Chicken - half salad

Chicken raised without antibiotics, romaine, roasted cashew pieces, fire-roasted edamame, red pepper and carrot blend, cilantro and wonton strips tossed with low-fat Thai chili vinaigrette and drizzled with peanut sauce. Available in whole and half. (Nutritional values below are based on half serving.)

Categories: 260

Spicy Thai Salad with Chicken - whole salad

Chicken raised without antibiotics, romaine, roasted cashew pieces, fire-roasted edamame, red pepper and carrot blend, cilantro and wonton strips tossed with low-fat Thai chili vinaigrette and drizzled with peanut sauce. Available in whole and half. (Nutritional values below are based on whole serving.)

Categories: 510

Fuji Apple Salad with Chicken - half salad

Chicken raised without antibiotics, arugula, romaine, kale and radicchio blend, vine-ripened tomatoes, red onions, toasted pecan pieces, Gorgonzola and apple chips tossed with sweet white balsamic vinaigrette. Available in whole and half. (Nutritional values below are based on half serving.)

Categories: 280

Fuji Apple Salad with Chicken - whole salad

Chicken raised without antibiotics, arugula, romaine, kale and radicchio blend, vine-ripened tomatoes, red onions, toasted pecan pieces, Gorgonzola and apple chips tossed with sweet white balsamic vinaigrette. Available in whole and half. (Nutritional values below are based on whole serving.)

Categories: 570

Chinese Citrus Cashew Salad with Chicken - half salad

Chicken raised without antibiotics, romaine, napa cabbage blend, diced cucumbers, fresh pineapple and cilantro tossed with soy-miso lime dressing and topped with mandarin oranges, roasted cashew pieces and hoisin sauce. Available in whole and half. (Nutritional values below are based on half serving.)

Categories: 270

Chinese Citrus Cashew Salad with Chicken - whole salad

Chicken raised without antibiotics, romaine, napa cabbage blend, diced cucumbers, fresh pineapple and cilantro tossed with soy-miso lime dressing and topped with mandarin oranges, roasted cashew pieces and hoisin sauce. Available in whole and half. (Nutritional values below are based on whole serving.)

Categories: 540

BBQ Salad with Chicken - half salad

Chicken raised without antibiotics, romaine, southwest corn blend and frizzled onions tossed with BBQ ranch dressing and drizzled with BBQ sauce. Available in whole and half. (Nutritional values below are based on half serving.)

Categories: 220

BBQ Salad with Chicken - whole salad

Chicken raised without antibiotics, romaine, southwest corn blend and frizzled onions tossed with BBQ ranch dressing and drizzled with BBQ sauce. Available in whole and half. (Nutritional values below are based on whole serving.)

Categories: 450

Caesar Salad with Chicken - half salad

Chicken raised without antibiotics, romaine, parmesan and homemade black pepper focaccia croutons tossed with Caesar dressing. Available in whole and half. (Nutritional values below are based on half serving.)

Categories: 190

Caesar Salad with Chicken - whole salad

Chicken raised without antibiotics, romaine, parmesan and homemade black pepper focaccia croutons tossed with Caesar dressing. Available in whole and half. (Nutritional values below are based on whole serving.)

Categories: 420

Greek Salad with Chicken - half salad

Chicken raised without antibiotics, romaine, vine-ripened tomatoes, feta, pickled red onions and kalamata olives with salt and pepper tossed with Greek dressing. Available in whole and half. (Nutritional values below are based on half serving.)

Categories: 260

Greek Salad with Chicken - whole salad

Chicken raised without antibiotics, romaine, vine-ripened tomatoes, feta, pickled red onions and kalamata olives with salt and pepper tossed with Greek dressing. Available in whole and half. (Nutritional values below are based on whole serving.)

Categories: 530

Modern Greek Salad with Quinoa - half salad

Romaine, kale, quinoa tomato sofrito blend, diced cucumbers and kalamata olives tossed with Greek dressing and topped with feta and toasted almonds. Available in whole and half. (Nutritional values below are based on half serving.)

Categories: 250

Modern Greek Salad with Quinoa - whole salad

Romaine, kale, quinoa tomato sofrito blend, diced cucumbers and kalamata olives tossed with Greek dressing and topped with feta and toasted almonds. Available in whole and half. (Nutritional values below are based on whole serving.)

Categories: 510

Greek Salad - half salad

Romaine, vine-ripened tomatoes, feta, pickled red onions and kalamata olives with salt and pepper tossed with Greek dressing. Available in whole and half. (Nutritional values below are based on half serving.)

Categories: 200

Greek Salad - whole salad

Romaine, vine-ripened tomatoes, feta, pickled red onions and kalamata olives with salt and pepper tossed with Greek dressing. Available in whole and half. (Nutritional values below are based on whole serving.)

Categories: 400

Caesar Salad - half salad

Romaine, parmesan and homemade black pepper focaccia croutons tossed with Caesar dressing. Available in whole and half. (Nutritional values below are based on half serving.)

Categories: 130

Caesar Salad - whole salad

Romaine, parmesan and homemade black pepper focaccia croutons tossed with Caesar dressing. Available in whole and half. (Nutritional values below are based on whole serving.)

Categories: 290

Seasonal Greens Salad - half salad

Arugula, romaine, kale and radicchio blend, vine-ripened tomatoes, red onions and diced cucumbers tossed with reduced-fat balsamic vinaigrette. Available in whole and half. (Nutritional values below are based on half serving.)

Categories: 90

Seasonal Greens Salad - whole salad

Arugula, romaine, kale and radicchio blend, vine-ripened tomatoes, red onions and diced cucumbers tossed with reduced-fat balsamic vinaigrette. Available in whole and half. (Nutritional values below are based on whole serving.)

Categories: 180

Romaine & Kale Caesar Salad with Chicken - half salad

Chicken raised without antibiotics, kale, romaine and parmesan tossed with Caesar dressing and topped with handmade parmesan crisps. Available in whole and half. (Nutritional values below are based on half serving.)

Categories: 240

Romaine & Kale Caesar Salad with Chicken - whole salad

Chicken raised without antibiotics, kale, romaine and parmesan tossed with Caesar dressing and topped with handmade parmesan crisps. Available in whole and half. (Nutritional values below are based on whole serving.)

Categories: 490

Seasonal Greens Salad with Chicken - half salad

Chicken raised without antibiotics, arugula, romaine, kale and radicchio blend, vine-ripened tomatoes, red onions and diced cucumbers tossed with reduced-fat balsamic vinaigrette. Available in whole and half. (Nutritional values below are based on half serving.)

Categories: 160

Seasonal Greens Salad with Chicken - whole salad

Chicken raised without antibiotics, arugula, romaine, kale and radicchio blend, vine-ripened tomatoes, red onions and diced cucumbers tossed with reduced-fat balsamic vinaigrette. Available in whole and half. (Nutritional values below are based on whole serving.)

Categories: 310
Thai Garden Chicken Wonton

Ginger-chicken wontons, fresh broccoli, spinach, napa cabbage blend, roasted mushroom and onion blend and low-fat Thai chili vinaigrette with cilantro and sesame seeds in our hen broth.

Categories: 290
Chicken Tortellini Alfredo

Tortellini pasta filled with a three-cheese blend, tossed in alfredo sauce and topped with smoked, pulled chicken raised without antibiotics and parmesan.

Categories: 740

Mac & Cheese

Tender shell pasta in a blend of rich cheeses including our tangy Vermont white cheddar cheese sauce. Available in small and large. (Nutritional values below are based on large serving.)

Categories: 980
Baked Potato Soup - 1 cup

Home-style cuts of russet potatoes simmered with select seasonings and smoked bacon in a rich cream sauce flavored with spring onion and snipped chives. Served Monday and Wednesday. Available in cup, bowl or bread bowl. (Nutritional values below are based on cup serving.)

Categories: 220

Baked Potato Soup - 1 1/2 cups

Home-style cuts of russet potatoes simmered with select seasonings and smoked bacon in a rich cream sauce flavored with spring onion and snipped chives. Served Monday and Wednesday. Available in cup, bowl or bread bowl. (Nutritional values below are based on bowl serving.)

Categories: 330

Low-Fat Vegetarian Black Bean Soup - 1 cup

Plump black beans simmered in a spicy vegetarian broth with onions, red bell pepper, garlic and cumin. Served Sunday, Tuesday, Thursday and Saturday. Available in cup, bowl or bread bowl. (Nutritional values below are based on cup serving.)

Categories: 90

Low-Fat Vegetarian Black Bean Soup - 1 1/2 cups

Plump black beans simmered in a spicy vegetarian broth with onions, red bell pepper, garlic and cumin. Served Sunday, Tuesday, Thursday and Saturday. Available in cup, bowl or bread bowl. (Nutritional values below are based on bowl serving.)

Categories: 140

Broccoli Cheddar Soup - 1 cup

Chopped broccoli, shredded carrots and select seasonings simmered in a velvety smooth cheese sauce. Served daily. Available in cup, bowl or bread bowl. (Nutritional values below are based on cup serving.)

Categories: 220

Broccoli Cheddar Soup - 1 1/2 cups

Chopped broccoli, shredded carrots and select seasonings simmered in a velvety smooth cheese sauce. Served daily. Available in cup, bowl or bread bowl. (Nutritional values below are based on bowl serving.)

Categories: 350

Vegetarian Creamy Tomato Soup - 1 cup

Vine-ripened pear tomatoes pureed with fresh cream for a velvety smooth flavor accented by hints of red pepper and oregano and topped with our homemade black pepper focaccia croutons. Served daily. Available in cup, bowl or bread bowl. (Nutritional values below are based on cup serving.)

Categories: 220

Vegetarian Creamy Tomato Soup - 1 1/2 cups

Vine-ripened pear tomatoes pureed with fresh cream for a velvety smooth flavor accented by hints of red pepper and oregano and topped with our homemade black pepper focaccia croutons. Served daily. Available in cup, bowl or bread bowl. (Nutritional values below are based on bowl serving.)

Categories: 310

Low-Fat Vegetarian Garden Vegetable Soup with Pesto - 1 cup

A low-fat vegetarian soup with diced tomatoes, sliced zucchini, yellow beans, fresh Swiss chard, cauliflower, bell peppers and pearled barley in a tomato broth garnished with a dollop of nut-free basil pesto. Served Monday, Wednesday and Friday. Available in cup, bowl or bread bowl.(Nutritional values below are based on cup serving.)

Categories: 80

Low-Fat Vegetarian Garden Vegetable Soup with Pesto - 1 1/2 cups

A low-fat vegetarian soup with diced tomatoes, sliced zucchini, yellow beans, fresh Swiss chard, cauliflower, bell peppers and pearled barley in a tomato broth garnished with a dollop of nut-free basil pesto. Served Monday, Wednesday and Friday. Available in cup, bowl or bread bowl. (Nutritional values below are based on bowl serving.)

Categories: 120

New England Clam Chowder - 1 cup

Chopped sea clams, diced potato, celery, onions and traditional seasonings simmered in a rich, creamy broth. Served Friday. Available in cup, bowl or bread bowl. (Nutritional values below are based on cup serving.)

Categories: 340

New England Clam Chowder - 1 1/2 cups

Chopped sea clams, diced potato, celery, onions and traditional seasonings simmered in a rich, creamy broth. Served Friday. Available in cup, bowl or bread bowl. (Nutritional values below are based on bowl serving.)

Categories: 520

Low-Fat Chicken Noodle Soup - 1 cup

Fresh vegetables and tender all-white meat chicken breast simmered in a delicately seasoned chicken broth with traditional egg noodles. Served daily. Available in cup, bowl or bread bowl. (Nutritional values below are based on cup serving.)

Categories: 110

Low-Fat Chicken Noodle Soup - 1 1/2 cups

Fresh vegetables and tender all-white meat chicken breast simmered in a delicately seasoned chicken broth with traditional egg noodles. Served daily. Available in cup, bowl or bread bowl. (Nutritional values below are based on bowl serving.)

Categories: 160

Cream of Chicken & Wild Rice Soup - 1 cup

Long grain and wild rice, celery, onions, carrots and diced chicken simmered in chicken broth embellished with cream and select herbs. Served Saturday, Sunday, Tuesday and Thursday. Available in cup, bowl or bread bowl. (Nutritional values below are based on cup serving.)

Categories: 180

Cream of Chicken & Wild Rice Soup - 1 1/2 cups

Long grain and wild rice, celery, onions, carrots and diced chicken simmered in chicken broth embellished with cream and select herbs. Served Sunday, Tuesday, Thursday and Saturday. Available in cup, bowl or bread bowl. (Nutritional values below are based on bowl serving.)

Categories: 260

Bistro French Onion Soup - 1 cup

Sweet onions in a savory broth with classic sherry wine vinegar gastrique and sea salts topped with gruyere and black pepper focaccia croutons. Available in cup, bowl or bread bowl. (Nutritional values below are based on cup serving.)

Categories: 190

Bistro French Onion Soup - 1 1/2 cups

Sweet onions in a savory broth with classic sherry wine vinegar gastrique and sea salts topped with gruyere and black pepper focaccia croutons. Available in cup, bowl or bread bowl. (Nutritional values below are based on bowl serving.)

Categories: 310
Kids Greek Salad

Romaine, vine-ripened tomatoes, feta, pickled red onions and kalamata olives with salt and pepper tossed with Greek dressing.

Categories: 200

Kids Mac & Cheese

Tender shell pasta in a blend of rich cheeses including our tangy Vermont white cheddar cheese sauce.

Categories: 490

Kids Ham Sandwich

Sliced American cheese and smoked, lean ham served on our Classic White Bread.

Categories: 320

Kids Blueberry Squeezable Yogurt

Blueberry Squeezable Yogurt

Categories: 60

Kids Seasonal Greens Salad

Ribbon-shaped noodles with creamy butter and sea salt.

Categories: 90

Kids Buttered Ribbon Noodles

Ribbon-shaped noodles with creamy butter and sea salt.

Categories: 350

Kids Turkey Sandwich

Sliced American cheese and smoked turkey breast served on our Classic White Bread.

Categories: 310

Kids Strawberry Squeezable Yogurt

Strawberry Squeezable Yogurt

Categories: 60

Kids Caesar Salad

Romaine, parmesan and homemade black pepper focaccia croutons tossed with Caesar dressing.

Categories: 130

Kids Baked Potato Soup

Home-style cuts of russet potatoes simmered with select seasonings and smoked bacon in a rich cream sauce flavored with spring onion and snipped chives. Served Monday and Wednesday.

Categories: 220

Kids Peanut Butter & Jelly

Creamy peanut butter and grape jelly on our Classic White Bread.

Categories: 400

Kids Low-Fat Vegetarian Black Bean Soup

Plump black beans simmered in a spicy vegetarian broth with onions, red bell pepper, garlic and cumin. Served Sunday, Tuesday, Thursday and Saturday.

Categories: 90

Kids Grilled Cheese

Sliced American cheese grilled on our Classic White Bread.

Categories: 450

Kids Broccoli Cheddar Soup

Chopped broccoli, shredded carrots and select seasonings simmered in a velvety smooth cheese sauce. Served daily.

Categories: 220

Kids Vegetarian Creamy Tomato Soup

Vine-ripened pear tomatoes pureed with fresh cream for a velvety smooth flavor accented by hints of red pepper and oregano and topped with our homemade black pepper focaccia croutons. Served daily.

Categories: 220

Kids Low-Fat Garden Vegetable Soup with Pesto

A low-fat vegetarian soup with diced tomatoes, sliced zucchini, yellow beans, fresh Swiss chard, cauliflower, bell peppers and pearled barley in a tomato broth garnished with a dollop of nut-free basil pesto. Served Monday, Wednesday and Friday.

Categories: 80

Kids New England Clam Chowder

Chopped sea clams, diced potato, celery, onions and traditional seasonings simmered in a rich, creamy broth. Served Friday.

Categories: 340

Kids Low-Fat Chicken Noodle Soup

Fresh vegetables and tender all-white meat chicken breast simmered in a delicately seasoned chicken broth with traditional egg noodles. Served daily.

Categories: 110

Kids Cream of Chicken & Wild Rice Soup

Long grain and wild rice, celery, onions, carrots and diced chicken simmered in chicken broth embellished with cream and select herbs. Served Saturday, Sunday, Tuesday and Thursday.

Categories: 180

Kids Bistro French Onion Soup

Sweet onions in a savory broth with classic sherry wine vinegar gastrique and sea salts topped with gruyere and black pepper focaccia croutons. Served daily.

Categories: 190
Products And Services
Vegetarian Black Bean Soup

Tender black beans are simmered in our spicy vegetarian broth with veggies and spices in our Vegetarian Black Bean Soup.

Vegan Lentil Quinoa Broth Bowl

Quinoa, brown rice and lentils are the base for our Vegan Lentil Quinoa Broth Bowl, with tomato sofrito, fresh greens, lemon and umami soy-miso broth.

Kitchen Sink Cookie

What's in our Kitchen Sink Cookie? Just a little sweet and salty goodness that's big enough to share.

Link: Kitchen Sink Cookie
Images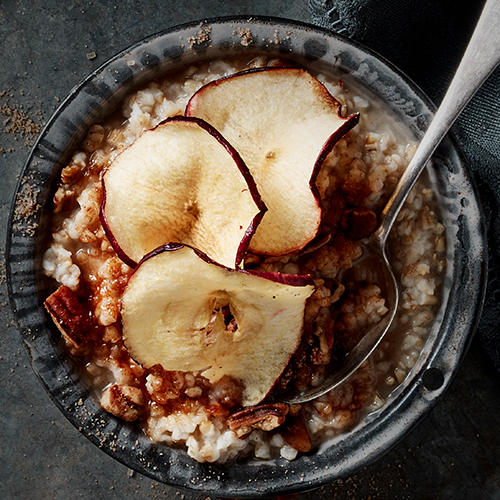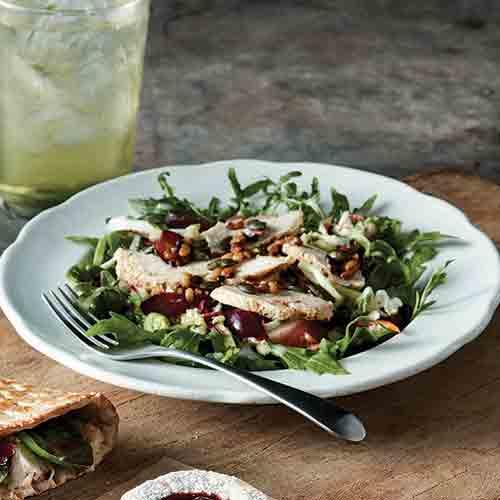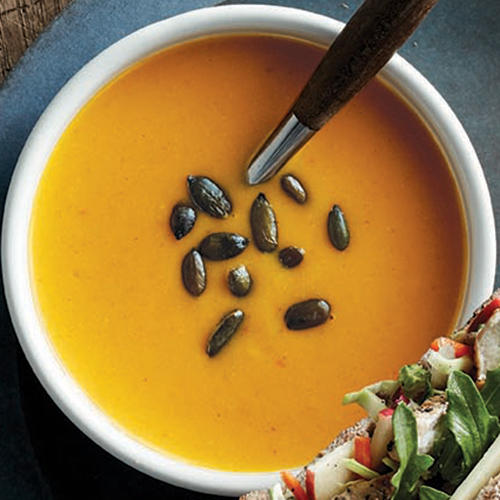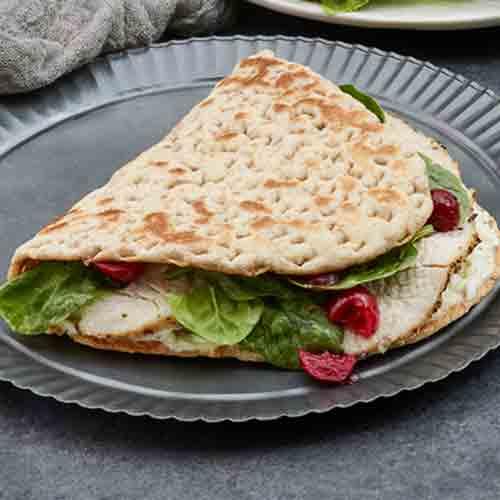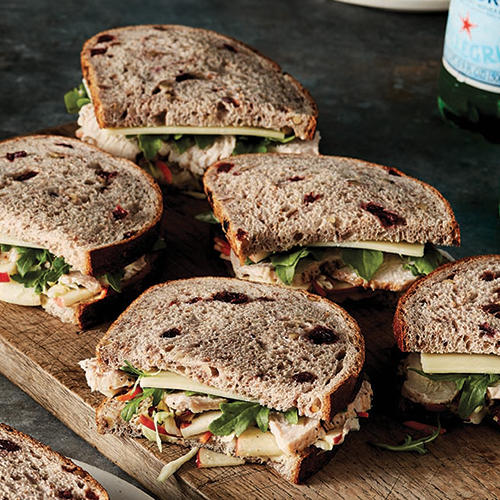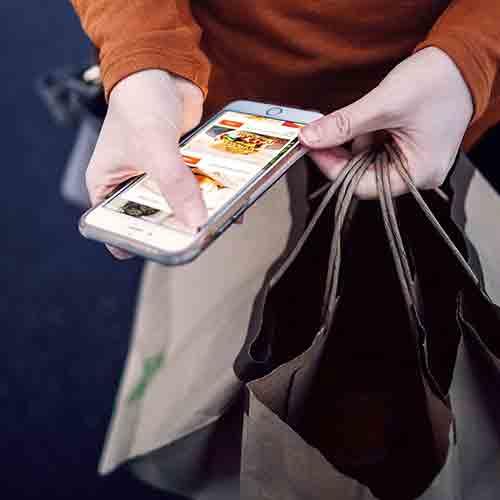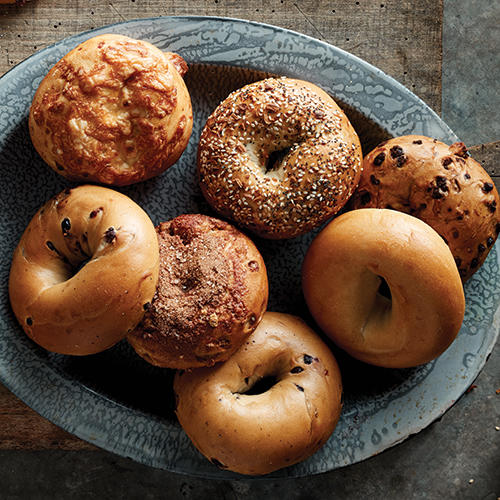 More Restaurants in your neighborhood
Categories
Restaurants ,
Fast Food ,
Restaurants: American ,
Catering Services ,
Carry Out & Take Out ,
Coffee Houses ,
Bakeries ,
Restaurants: Breakfast ,
Food Delivery Services ,
Sandwiches